Photographers are invited (encouraged, even!) to contact me at
mentalnomadshow -at- gmail -dot- com with credit information.
"Hey, it's that girl," might be your first reaction to this week's entry. Keri Lynn Pratt has been a very busy actress since 1999, though only a couple of her TV roles have been as a regular.
Amazon and iTunes links follow. Any affiliate payments earned from your purchase or rental will help pay the hosting fees for my podcasts, so please consider clicking.
Name:
Keri Lynn Pratt
(
images
| Web site | Twitter)
Hometown:
Concord, N.H., according to
her Wikipedia profile
. She graduated from the Pinkerton Academy (America's largest independent academy, according to Wikipedia) in Derry, N.H., whose other famous alumni include astronaut Alan Shepard and crushworthy Travel Channel host Samantha Brown, and where the English faculty once included poet Robert Frost.
Best Known For:
Keri is a frequent guest star on a variety of dramas, often as comic relief -- even if she ends up being a criminal. Her wide-eyed innocent look and youthful appearance (having played a 17-year-old on Pamela Anderson's comedy
Stacked
when she was 27) have helped carve out that niche, I guess; her characters are sometimes irritating to the leads, but with a daffy charm that makes it possible to resist complete loathing.
Smallville
(alongside fellow crush
Erica Durance
) as Daily Planet cub reporter Cat Grant, who became Lois and Clark's frenemy and a Superman skeptic who eventually (spoiler alert!) realized he might be a hero after all; a regular role on Greg Berlanti's sadly short-lived drama
Jack & Bobby
(alongside fellow crush
Jessica Paré
); a recurring role on
Brothers & Sisters
(which had Berlanti as show-runner) playing an aide to Calista Flockhart's character; and two appearances on
CSI,
in its first and sixth seasons, playing one of a pair of young women who stumble into crime scenes.
Her first credit was in the Melissa Joan Hart comedy
Drive Me Crazy,
followed a little while later by a guest appearance on Hart's TV comedy
Sabrina, the Teenage Witch
after it entered its college years. (She also played a sorority sister on a couple of episodes of
Veronica Mars
in its final season. And the backstory for pretty much any of her adult characters would probably include a sorority, come to think of it.)
As a teen pop star on short-lived comedy The Help.
Why no photographer has dolled her up in a vintage
pin-up girl-style shoot yet, I have no idea.
She'd seem to be a natural for it.
Other film work includes the live-action
Fat Albert
movie, the drama
A Single Man,
the comedy
America's Sweethearts,
and the black comedy
I Hope They Serve Beer in Hell.
And I really, really hope that one of her projects in post-production -- titled
FDR: American Badass!
and starring Barry Bostwick -- gets released, based on the title alone. (With Ray Wise as Douglas Macarthur and Kevin Sorbo as Abraham Lincoln, and Paul Ben-Victor of
The Wire
and
In Plain Sight
as Mussolini, this will be an instant classic.)
Humble Beginnings:
The 1994 Miss Teen New Hampshire had a regular role in the short-lived comedy
The Help
as a teen pop singer. She appeared in the direct-to-video
Cruel Intentions 2
alongside fellow crush
Amy Adams
; given that the movie was pieced together from footage for Fox's aborted
Manchester Prep
drama (with nudity added -- neither of them, though, as far as I know), one is led to assume she'd have been in that show's cast if it had happened.
Other guest appearances include the usual suspects (various police procedurals,
7th Heaven,
and
House
), the American remake of
Life on Mars,
Julia Sweeney's short-lived sitcom
Maybe It's Me,
and a 2001 drama called
Going to California
starring future
True Blood
shape-shifter Sam Trammell which only lasted one season but has turned up in a lot of these celebrity crush entries lately.
Jack & Bobby
(created by
Berlanti
and
Brad Meltzer
about a pair of brothers -- one of whom would become president of the United States in the future) should have made stars out of a lot of people, and it should have lasted a lot longer than it did. Though Pratt's own schedule would have been free after the first season for reasons I won't discuss further in case you're lucky enough to get to see the series sometime in the future, it was -- like Berlanti's
Everwood
or
Jason Katims
'
Friday Night Lights
and
Parenthood
-- the sort of richly emotional family drama that's been far too rare on television.
Why Ye Olde Podcaster Likes Her:
As stated earlier, Keri brings an endearing quality to characters who often serve as obstacles, adversaries, or irritants to the main characters -- but with so much charm, beauty, and humor that you find yourself amused by her, not hating her.
(Even Lois Lane and Clark Kent learned to find some amusement in Cat Grant by the end of
Smallville,
after all.)
The fact she's also very pretty -- the sort of beauty who would have been at home in the heyday of Marilyn Monroe, Betty Grable, Lana Turner, and that sort -- adds to her appeal, of course, but looks don't equal charm. And charm, she has -- like Reese Witherspoon with a champagne sparkle.
As Cat Grant on Smallville.
Film and TV-movie Credits:
Hell and Mr. Fudge (in development)
(Amazon | iTunes) *
FDR: American Badass! (in development)
(Amazon | iTunes) *
Dorfman (completed)
(Amazon | iTunes) *
The Trouble With the Truth (completed)
(Amazon | iTunes) *
Bad Actress (completed)
(Amazon | iTunes) *
I Hope They Serve Beer in Hell
(Amazon | iTunes) *
A Single Man
(Amazon | iTunes) *
The Surfer King (2006)
(Amazon | iTunes) *
Campus Confidential (2005 TV-movie)
(Amazon | iTunes) *
Fat Albert (2004)
(Amazon | iTunes) *
A Midsummer Night's Rave
(Amazon | iTunes) *
They Shoot Divas, Don't They? (2002 TV-movie)
(Amazon | iTunes) *
Dead Above Ground (2002)
(Amazon | iTunes) *
America's Sweethearts
(Amazon | iTunes) *
Cruel Intentions 2
(Amazon | iTunes) *
The Smokers (2000)
(Amazon | iTunes) *
Wirey Spindell
(Amazon | iTunes) *
Drive Me Crazy (1999)
(Amazon | iTunes)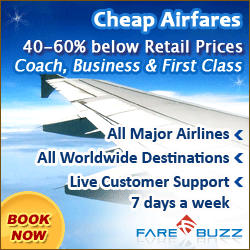 TV and Web series Credits:
Smallville,
season 10 (Amazon | iTunes) *
The Mentalist,
season 3: "Pink Chanel Suit" (Amazon | iTunes) *
Life on Mars (2009):
"Coffee, Tea, or Annie" (Amazon | iTunes) *
Criminal Minds,
season 4: "52 Pickup" (Amazon | iTunes) *
CSI: New York,
season 4: "Personal Foul" (Amazon | iTunes) *
Crossing Jordan,
season 6: "In Sickness & in Health" (Amazon | iTunes) *
Veronica Mars,
season 3 (Amazon | iTunes) *
Brothers & Sisters,
season 1 (Amazon | iTunes) *
Bones,
season 2: "The Truth in the Lye" (Amazon | iTunes) *
CSI,
season 6: "Spellbound" (Amazon | iTunes) *
House,
season 2: "Sex Kills" (Amazon | iTunes) *
Stacked,
season 2: "iPod" (Amazon | iTunes) *
Law & Order: Special Victims Unit,
season 7: "Rockabye" (Amazon | iTunes) *
Jack & Bobby
(Amazon | iTunes) *
The Help (2004)
(Amazon | iTunes) *
7th Heaven,
season 8 (Amazon | iTunes) *
Joan of Arcadia,
season 1: "Bringeth It On" (Amazon | iTunes) *
Nip/Tuck,
season 1: "Montana/Sassy/Justice" (Amazon | iTunes) *
Boston Public,
season 4: "Chapter Sixty-Eight" (Amazon | iTunes) *
The Pitts (2003):
"Miss American Pipe" (Amazon | iTunes) *
Maybe It's Me (2001):
"The Quahog Festival Episode" (Amazon | iTunes) *
Going to California (2001):
"The Big Padoodle" (Amazon | iTunes) *
CSI,
season 1: "Evaluation Day" (Amazon | iTunes) *
That '70s Show,
season 3: "The Trials of M. Kelso" (Amazon | iTunes) *
ER,
season 7: "Benton Backwards" (Amazon | iTunes) *
Sabrina, the Teenage Witch,
season 5: "House of Pi's" (Amazon | iTunes)
(I TOLD you she'd been busy on TV. That's not even listing unsold pilots.)
Voice Work:
Family Guy,
season 7: "Peter's Progress" (Amazon | iTunes)