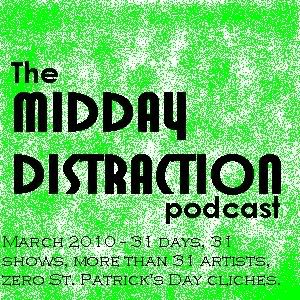 Courtesy of
Ariel Publicity
, today's show takes a darker direction with music from California-based artist Klaryssa.
Here's what you'll hear today (
right-click to download MP3 or to open in a new tab or window)
:
Chamber of Echoes: "Scar Tissue"
Chamber of Echoes: "Disenchanted"
Chamber of Echoes: "The Proof in the Pawn"
(Total play time: 13:29)
It appears someone broke Wikipedia, so here are an assortment of things related to this history from a variety of other Web sites:
The Library of Congress' featured item today is
George Washington's letter to the Continental Congress
, written this day in 1776.
The Web site BrainyHistory -- which doesn't source anything and has dubious punctuation standards, to boot -- mentions that
Showgirls
"won" at the 16th Raspberry Awards this day in 1996. It also mentions
A Beautiful Mind
winning best picture at the Oscars on this day in 2002. It's up to you, the reader, to decide which film was more exploitative.
Josh Hosler's Web site
reports that Phil Collins' "One More Night" was the top single in the U.S. this day in 1985; 10 years earlier, it had been "Lady Marmalade" by LaBelle.
The Web site
Those Were the Days
notes that Tennessee Williams' play
Cat on a Hot Tin Roof
debuted on Broadway this day in 1955 and that a federal appeals court ruled this day in 1960 that the novel
Lady Chatterly's Lover
was not obscene and could thus be sent through the mail.
And History.com notes that Queen Elizabeth I died this day in 1603, and the Exxon tanker
Valdez
ran aground in Alaska this day in 1989.