Found at
Music Alley
, here's a band I've featured previously on the Mental Nomad Podcast.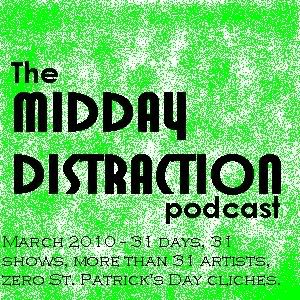 Here's what you'll hear today (
right-click to download MP3 or to open in a new tab or window)
:
The Hypertonics: "I Don't Care"
The Hypertonics: "Ruined I'd Rather Be"
The Hypertonics: "Raging Bullshit"
The Hypertonics: "Not Your Friend"
(Total play time: 17:48)
This episode was nearly my Feb. 14 show, and I nearly slotted it for another date, but I decided that would be too negative even for me.
American revolution Patrick Henry delivered his
"Give me Liberty, or give me Death!"
speech this day in 1775. German-born psychoanalyst
Erich Fromm
was born this day in 1900. The
Wright Brothers
applied for a patent on one of their first successful airplanes this day in 1903. Actress
Joan Crawford
was born this day in 1905. Japanese film director
Akira Kurosawa
was born this day in 1910. British composer
Michael Nyman
was born this day in 1944.
Pakistan
became the world's first Islamic republic this day in 1956. English musician
Epic Soundtracks
(of
Swell Maps
,
Crime and the City Solution
and
These Immortal Souls
) was born this day in 1959. Hungarian-born actor
Peter Lorre
died this day in 1964. Prolific English musician
Damon Albarn
(of
Blur
,
Gorillaz
and
The Good, the Bad & the Queen
) was born this day in 1968. American actresses
Michelle Monaghan
and
Keri Russell
were both born this day in 1976. American actress and voice actress
Nicholle Tom
was born this day in 1978.
Falco's "Rock Me Amadeus"
topped the U.S. singles chart this day in 1986.
Ace of Base's "The Sign"
was the No. 1 single in this U.S. on this day in 1994. And
Desmond Doss
-- an American soldier and the
first conscientious objector to receive the Medal of Honor
-- died this day in 2006.