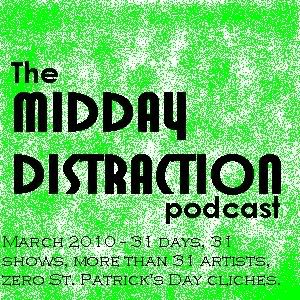 Today's tunes come from another singer-songwriter represented by
Ariel Publicity
.
Here's what you'll hear today (
right-click to download MP3 or to open in a new tab in window
):
(Total play time: 12:19)
Today is
International Women's Day
. John Casor arrived in the future United States as the
first legally recognized slave
from Africa this day in 1655.
Thomas Paine's article "African Slavery in America"
-- the first known call for emancipation of slaves and abolition of slavery in America -- was published this day in 1775. Almost 100 Native American Christian converts were massacred by Pennsylvania militiamen in the
Gnadenhütten massacre
this day in 1782
Gnadenhutten
,
Ohio
, in retaliation for raids carried out by other natives. Abolitionist minister
Henry Ward Beecher
died this day in 1887. Blues singer and guitarist
Mississippi John Hurt
was born this day in 1892.
Louis Armstrong's "All of Me"
was the No. 1 single in the U.S. this day in 1932. English actress
Lynn Redgrave
was born this day in 1943. Canadian actor
John Kapelos
was born this day in 1956. American actress
Camryn Manheim
was born this day in 1961. Musician
Shawn Mullins
was born this day in 1968. Actor
Freddie Prinze Jr.
was born this day in 1976. Actor
James Van Der Beek
was born this day in 1977. Radio comedy
The Hitchhiker's Guide to the Galaxy
premiered on BBC Radio 4 this day in 1978. Philips gave the first public demonstration of the
compact disc
this day in 1979.
Huey Lewis and the News' "Jacob's Ladder"
topped the U.S. singles chart this day in 1987. Baseball legend
Joe DiMaggio
died this day in 1999. Actor
Robert Pastorelli
died this day in 2004.