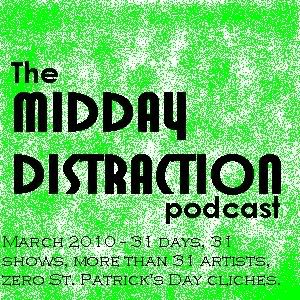 Ingrid Michaelson is one of the most commercially high-profile artists I've played on the Mental Nomad Podcast in the past, a pop singer-songwriter with a sweet, sweet voice.
Here's what you'll hear today (
right-click to download MP3 or to open in a new tab in window
):
Ingrid Michaelson: "You and I"
Ingrid Michaelson: "Breakable"
Ingrid Michaelson: "Lady in Spain"
(Total play time: 9:57)
The music in today's show comes courtesy of
Music Alley
.
Today is
Hinamatsuri,
a Japanese celebration day for girls. It's also
Labour Day
in Australia. German composer
Johann Pachelbel
died this day in 1706. The U.S. Congress passed the
Missouri Compromise
this day in 1820. Scottish-Canadian inventor
Alexander Graham Bell
was born this day in 1847. Congress approved the
Comstock Law
this day in 1873, making it illegal to send "obscene, lewd, or lascivious" books through the mail. Georges Bizet's opera
Carmen
debuted in Paris this day in 1875. Uber-rich dude
J.D. Rockefeller Jr.
announced this day in 1910 he would retire from business to become a full-time philanthropist, running what is now the
Rockefeller Foundation
. Pioneering comic book and graphic novel artist
Will Eisner
was born this day in 1917. Canadian-born actor
James Doohan
was born this day in 1920. The first issue of
Time magazine
was published this day in 1923; bluegrass musician
Doc Watson
was born the same day. The United States made
"The Star-Spangled Banner"
its national anthem this day in 1931.
Oil was found in Saudi Arabia
this day in 1938. British musician
Robyn Hitchcock
was born this day in 1953.
This American Life
host Ira Glass was born this day in 1959; comedian and actor
Lou Costello
died the same day. Heavy metal bassist
Jason Newsted
(of Metallica, Voivod, and Flotsam and Jetsam) was born this day in 1963. Actress and future celebrity crush profilee
Julie Bowen
was born this day in 1970. Actress
Jessica Biel
was born this day in 1982. Actor, singer and comedian
Danny Kaye
died this day in 1987. Los Angeles police officers
beat Rodney King
this day in 1991, an incident caught on amateur video. Swiss citizens narrowly voted to
join the United Nations
this day in 2002. And Holocaust hero turned philanthropist
William Herskovic
died this day in 2006.