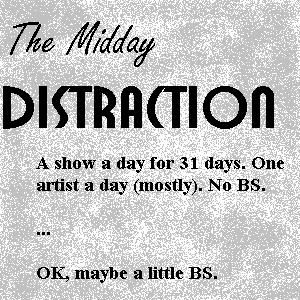 Note:
Reposted Jan. 20 to address audio problems.
Here's what you'll hear today (
right-click to download MP3 or to open in a new tab or window
):
Megaphone: "Write It Down"
Megaphone: "My Favorite New Disaster"
(Total play time: 8:22)
Megaphone comes to you courtesy of
Ariel Publicity.
Look below to buy things related to today's featured artist and history segment.