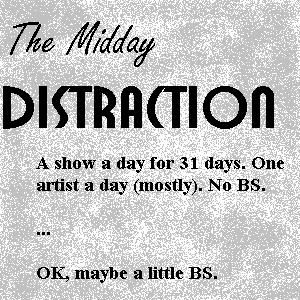 Birthday greetings go out to Wikipedia, which went live nine years ago today. And with today's episode featuring Cuban music, it's also an opportunity for us all to consider whether the ongoing American embargo of Cuba -- an embargo the rest of the world ignores -- serves any purpose other than political posturing.
Here's what you'll hear today (
right-click to download MP3 or to open in a new tab or window
):
Terio: "The Rose"
Terio: "Mi Corazon"
(Total play time: 8:31 -- file reposted Jan. 20 to remove bad audio)
Today's music comes to us courtesy of the good folks at
Ariel Publicity
. If you're a musician looking for representation,
see if they're right for you
.
See the carousel below for Terio's music and other items related to this day in history.