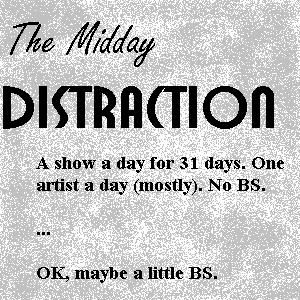 Skipping the introduction is allowed, I think, when the music in an episode is simply too awesome for words.
Here's what you'll hear today (
right-click to download MP3 or to open in a new tab or window
):
Lovespirals: "Shine"
Lovespirals: "Ecstatic (podsafe edit)"
Lovespirals: "Love Survives"
(Total play time: 13:19 -- reposted Jan. 23 to remove faulty spoken bits)
The music in today's show comes via
Music Alley
. I've played a couple of Lovespirals tracks in the past on the Mental Nomad Podcast, and I've also played some tunes from Love Spirals Downwards, the previous project of multi-instrumentalist and producer Ryan Lum.
Three related podcasts that are worth your time to check out (right-click to copy URL and paste it into iTunes or the podcast-catching software of your choice), all of which will convince you that vocalist Anji Bee has the sexiest voice in podcasting:
Chillin' With Lovespirals
,
The Chillcast with Anji Bee
and
Chillcast Video
.
(Edited to add: The Lovespirals have released a new episode of the band podcast since I recorded the spoken bits for this show.)
The carousel below offers you a chance to buy some Lovespirals music -- with the caveat that their latest album is available at their Web site and is not listed below -- and other items related to this date in history. Oh, and if you're in India and someone tells you to go fly a kite, don't be insulted -- it's the holiday
Makar Sankranti
, and flying kites is just what you do.