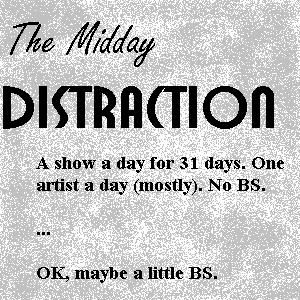 Today's music features some brand-new music from singer-songwriter Anouschka, who was kind enough to share the tunes with us. As such, this episode -- like
the debut show
with Not the Sensational Alex Harvey Band -- represents exactly what I envisioned doing during this monthlong experiment.
Here's what you'll hear today (
right-click to download MP3 or to open or download in a new window
):
(Total play time: 12:34)
Both tracks come from Anouschka's new EP, titled So Why?, which is only available
at her Web site's store
-- you can get both her previous albums there, too. She's embarking later this week on a trip to Africa to do volunteer work, and your purchases can help her afford to keep doing things like this.
And, as always, today's show features a look at the day in history: births, deaths, events, holidays and No. 1 songs on this date. It'll certainly put some of the more esoteric items for sale below in context.