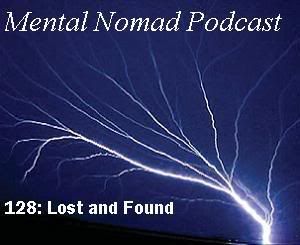 As the title suggests, this episode is a bit of a mixed bag -- a little this, a little that, some of it music that has nearly made it into a couple of shows and just didn't due to length or some other reason.
Here's what you'll hear today (
direct download here
):
David Foster
feat. Kenny G: "Love Theme from St. Elmo's Fire (live)" (
On Target Media
)
Peter Cetera:
"Hard to Say I'm Sorry/You're the Inspiration/Glory of Love (live)" (On Target Media)
BT:
"1.618" (
IODA Promonet
)
Mediaeval Baebes:
"Miracle (David Francolini Remix)" (IODA)
Golden Boy:
"Ragtime" (artist submitted)
Outasight:
"The Get Up (Moonlight)" (
Ariel Publicity
)
MixMasterMandy:
"The Secret Life of Willard Scott" (
Podshow
)
David Ippolito:
"Talk Louder - The Cell Phone Song (live)" (Podshow)
Yalcin Konuk:
"Come" (Podshow)
Solstice Coil:
"Deep Child" (Podshow)
Kati Mac:
"Only Love" (Ariel)
(Total play time: 1:03:31)
The IODA-sponsored tracks may be downloaded below for as long as their promotions last.
And I haven't forgotten about that
Women's History Month
episode -- it will be here March 21.
BT
"1.618"
(mp3)
from "This Binary Universe"
(DTS Entertainment)
Buy at
eMusic
More On This Album
Mediaeval Baebes
"Miracle"
(mp3)
from "Miracle"
(Strike Back Records)
Buy at
iTunes Music Store
More On This Album