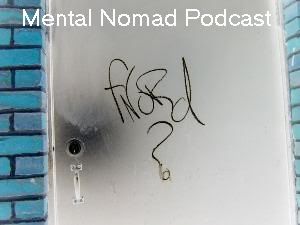 This is one of those episodes you're not really hearing because an episode with an imaginary number can't really exist. Fnord.
Here's what you won't hear today (
direct download here
):
The Good Life
, "I Am an Island"
Battery Life
, "I Am the Trade"
Clip
, "I Am"
The Marble Tea
, "I'm Batman"
Cassandra Kubinski
, "I Am a Race Car"
Great Big Sea
, "I'm a Rover"
Glorydive
, "I Am the One"
If there were really an episode today, I'd tell you that all these bands were found via the
Podsafe Music Network
. But there isn't.