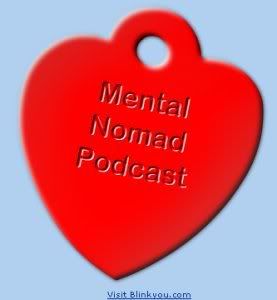 Starting four no-talk episodes recorded in anticipation of a trip out of state. I cannot guarantee I'll have Internet access during part of this, so some episodes may not show up here until a few days after they've been published over at the
Liberated Syndication podcast feed
(copy address from link and past into iTunes or other podcast-catching software to subscribe and avoid that lag).
Here's what's on the show today (
direct download here
):
Curious
(Israeli-born American), "Perfect Girl"
Aramitsu
(Japan -- link uses Japanese characters), "Apollo Theater"
Eager to Please
(Faroe Islands), "Broken"
Satya
(India), "Nomad's Theme"
Somnivore
(Finland), "Cafe Muckmoon"
Alex Cebe
(Brazil), "Simples"
FadeOut
(Greece), "Sanctuary"
All the musicians you'll hear today except for Somnivore were discovered through the
Podsafe Music Network
. Somnivore is someone I found through a long-defunct podcast called the Kaiku Podcast, which focused on music of Arctic nations.