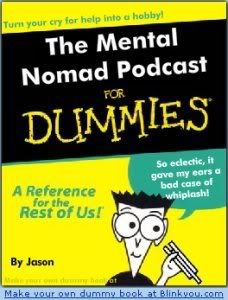 This isn't a shorter episode than usual, but there's a bit less music.
Here are the artists you'll hear today (
direct download here
):
Otis Redding
, "Shake"
Rob Costlow
, "Goodbyes"
Michelle Hotaling
, "Take Me Home"
Two If By Sea
, "Million to One"
The first three tracks come from the
Podsafe Music Network
; the final track comes from the band's CD.
I also talk a bit about the not exactly new controversy regarding Yahoo's sharing of user data with the Chinese government, in light of someone having taken me to task for still using a Yahoo e-mail account.
You can read about the problem
here
and
here
, among other places, and the correspondent seemed to imply that
Andrew Vachss
has called on people to drop Yahoo, but I stand by what I said here: I think good and honest people can disagree on this account. Giving up an e-mail address I've had for a decade would accomplish little and potentially cost me a great deal in terms of connections with people I've known through the years being able to find me at some future point.
Being a good global citizen is important. But being there for my friends and family, and my family of choice, is also important.