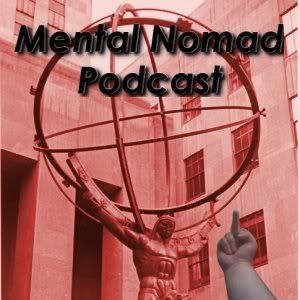 A little something for almost everybody today: Blues, rock, reggae, jazz, even a show tune. Start off slow, then speed up, then cool down, then dance around some more, then wind down nice and easy, giving your heart and ears a good workout.
Here's what you'll hear today (
direct download here
):
Sean Ryder Williams
, "Give My Blues Away"
Katharine Whalen
, "The Funnest Game"
Robert Guillaume
, "Memory"
Bob Marley and the Wailers
, "Soul Shakedown Party (Afrodisiac Sound System Remix)"
Rachel Griffin
, "Come Home Soon My Love"
The first and last tracks you hear today come from the artists' albums. Tracks two through four come courtesy of the
IODA Promonet
.
Download "Memory" (mp3)
from "Midnight Blue"
by Robert Guillaume
SnailWorx
More On This Album
Download "The Funnest Game" (mp3)
from "Dirty Little Secret"
by Katharine Whalen
M.C. Records
More On This Album
Download "Soul Shakedown Party" (mp3)
from "Roots, Rock, Remixed"
by Bob Marley & The Wailers
rockr / Quango / Tuff Gong
More On This Album