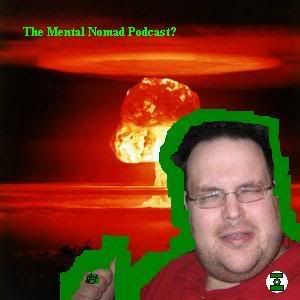 No, Cypress Hill isn't on this podcast. Neither is Rage Against the Machine.
Could you kill a person? If so, who and why? I'll give my answer to that question in today's episode. Oh, yeah, and music -- lots of it.
Here's what you'll hear today (
direct download here
):
Greydon Square
, "Roots"
Gustav Bertha
, "Too Late to Say Goodbye"
Rufus Thomas
, "Big Fine Hunk of Woman"
Team Salt
, "Heart"
Janiva Magness
, "A Woman Knows"
The late, great Rufus Thomas comes to you via the
Podsafe Music Network
. Janiva Magness comes to you courtesy of the
IODA Promonet
.
Download "A Woman Knows" (mp3)
from "Bury Him At The Crossroads"
by Janiva Magness
Northern Blues
More On This Album