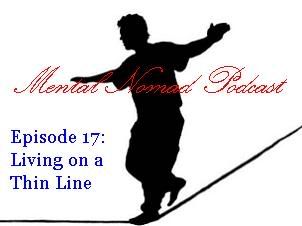 This may be the longest show to date. Here's what you'll hear (
direct download here
):
Edward Guglielmino
, "Demigod"
Splitsville
, "The Popular"
David Jacobs-Strain
, "The Soul of a Man"
The Tombstone
, "End of Nothing"
Kristin Mainhart
, "Cary Grant"
And, continuing something I started last episode, you'll once again hear me read a piece of my own creation, a story -- a blank-verse poem, actually -- titled "26 Ways to Hurt."
The Kristin Mainhart track was submitted by the artist herself (on CD!). David Jacobs-Strain comes to you via the
IODA Promonet
, and Splitsville comes to you via the
Podsafe Music Network
. The other tracks came from the artists' MySpace pages and are played with their blessing.
Download "Soul Of A Man" (mp3)
from "Ocean Or A Teardrop"
by David Jacobs-Strain
Northern Blues
More On This Album